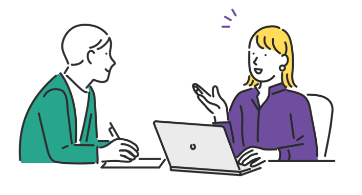 What can I expect from my CMMC assessment?
You'll meet with our cyber security compliance experts who will listen to where you are with your CMMC certification, even if you haven't started yet.
You can expect well thought-out recommendations that make sense for you.
Other Frequently Asked Questions
How is Gross Mendelsohn's Technology Solutions Group different?
Why is the Technology Solutions Group part of an accounting firm?
Meet Our CMMC Compliance Team
Bill Walter, MCSE, PMP
Partner, Gross Mendelsohn's Technology Solutions Group
Bill Walter is a partner in Gross Mendelsohn's Technology Solutions Group. He helps government contractors document and remediate security systems. With 25 years of experience, Bill helps government contractors implement cyber security best practices to protect sensitive data.
Steve Rutkovitz
CEO, Choice Cyber Solutions
Steve Rutkovitz is the co-founder and CEO of Choice Cyber Solutions. He has over 20 years of experience advising government contractors on cyber security and compliance matters. Focused solely on security and compliance, Steve is known throughout the industry for his deep understanding of networking, hardware and over 25 different compliances.