How Are You Protecting Your Business?
Manufacturing, wholesale and distribution businesses must not only consider innovation, but also risk management.
Falling victim to a cyberattack or failing to meet cyber security compliance requirements could lead to stolen intellectual property, an interrupted supply chain and a ransom demand for customer data.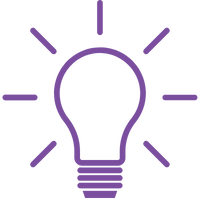 Intellectual Property
Innovation is on the rise.
You must secure your ideas and not let a bad actor reap the benefits of your inventions.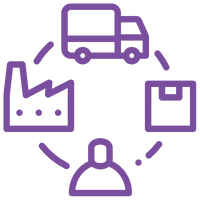 Supply Chain
With more hybrid workers, accounting in the cloud, IoT and AI, you must secure your end-to-end supply chain.
Connectivity, visibility and traceability are key. Data between suppliers and customers must be secure.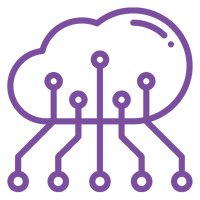 Sensitive Data
Customer and credit card data are among the biggest targets of cyber attacks.
Are you PCI compliant? Are you knowledgeable of federal, state and international requirements? Secure your data before it's too late.
How to Boost Your Cyber Security
Assess Your Risk
Find out how vulnerable your business is with a
cyber security risk assessment
. We'll detect the gaps in your cyber security plan and offer solutions to fix them.
Get Compliant
First learn which federal, state and international compliance requirements you must adhere to. Then put a plan in place to meet compliance requirements like PCI.
Get Cyber Smart
Educate your employees on cyber security best practices. Tap into our
free cyber security resources
to stay current with today's cyber security threats.
Find Software That Works
Often cumbersome to setup on your own, we'll help you find the right monitoring software for your business without interruption, ensuring your supply chain and sensitive data are safe from cyber threats.
Investigate Insurance
Consider investing in cyber security insurance to mitigate the cost of a cyber attack. Read more about cyber insurance
here
.
Meet Some Of Our Clients





Schedule Your Free Cyber Security Risk Assessment
Pinpoint where a cyber threat will enter before it puts your organization at risk.
Have you ever received an email from an unfamiliar source and wondered, "How did they know that information?" or "How did they get my email...