Columbia Roofing Incorporated
Custom reports give this construction company's owners the information they need to make sound business decisions.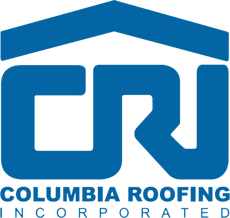 "I like how the people at Gross Mendelsohn, like Chris Haiss, take a personal interest in our business. They want us to succeed. They get involved in our business. This, combined with their strong understanding of the construction industry, enables them to make relevant and practical recommendations.
As a result, we have a much better handle on how much we make on our jobs. We use this kind of information to make good decisions for our business."
Kathy Christopolis, Co-owner
Columbia Roofing
About Columbia Roofing
About
Columbia Roofing is a Maryland-based construction contractor offering residential and commercial roofing services.
Industry
The Challenge
Columbia Roofing needed a new construction system with powerful custom reporting capabilities to meet the operational and financial requirements of the business. The company also needed help setting up its network infrastructure.
How We Helped
Gross Mendelsohn's Technology Solutions Group installed and configured Columbia Roofing's Sage Construction and Real Estate construction system to provide meaningful information to the company's owners. Our construction gurus created custom job cost and financial management reports to provide up-to-date information on revenues, costs and profits by job, by market (customer categories) and internal departments.
Chris Haiss
continues to provide Sage 300 Construction and Real Estate support as well as assistance with report design.
Our network specialists provide
data backup and recovery
, remote
network monitoring
and security layers including firewall, anti-spam and anti-virus. We also help set up new workstations, printers and related computer hardware, and perform periodic maintenance on the server and workstations, including installing and configuring antivirus updates, installing Windows service packs, adding and removing network users, and monitoring disk space and event logs.
Read More

...
The Result
Gross Mendelsohn helped Columbia Roofing automate their job costing system. As a result, Columbia Roofing's management team has a much better handle on how much money they make on their jobs. This up-to-date information allows Columbia Roofing's owners to make good decisions for their business. On a different note, our networking team keeps Columbia Roofing's network running smoothly, allowing the company's staff to work productively with very little disruption or downtime.