Fuchs North America
Custom workflows and reports from Microsoft Dynamics CRM dramatically improve this manufacturer's project and sales management, along with decision-making.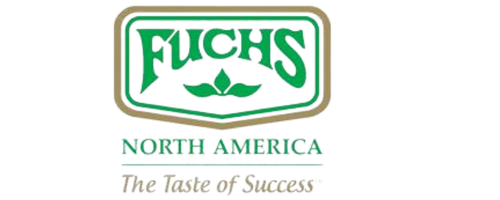 "Gross Mendelsohn's Technology Solutions Group really took the time to understand our business as we talked about how Microsoft Dynamics CRM would work for Fuchs North America. The time they took to learn the nuances of our company was critical as she customized the CRM system for us. The customizations that Gross Mendelsohn incorporated into our CRM system are great. Custom reports are extremely helpful with project and sales management."
Ken Wuestenfeld, VP of Sales & Business Development
Fuchs North America
About Fuchs North America
About
Fuchs North America is one of the food industry's leading seasoning manufacturers.
Industry
The Challenge
Prior to working with Gross Mendelsohn, Fuchs North America relied on an employee-built sales tracking system. The company's leadership team, however, was not confident in the in-house system's data storage or programming. After evaluating several CRM systems, Fuchs called on Gross Mendelsohn to install and customize Microsoft Dynamics CRM.
Fuchs North America's management team wanted multiple things out of their new CRM system, including reports that enabled them to monitor projects and make sound decisions, along with improved information sharing among team members.
Read More

...
How We Helped
After taking the time to get to know Fuchs North America's processes, operations and goals, our Technology Solutions Group installed and customized Microsoft Dynamics CRM. We created numerous custom workflows and reports, then trained the company's CRM users and created a custom manual just for them.
The Result
With about 500 active projects at any given time, Fuchs North America can now run custom reports that give the details of each project, including due dates and where things stand with product development. Some of the reports from CRM give them a 10,000-foot look at projects, yet they can drill down to look at specific customers and prospects. The reports enable Fuchs' management team to see the types of projects they are getting from each customer. Monthly sales reports track sales by person and product grouping, and also show month-to-date and year-to-date sales.
Microsoft Dynamics CRM allows everyone at Fuchs to share key information with each other. It also offers much better security from an IT standpoint than the old system did. CRM lets staff members record all information about an account in one place.
Read More

...