Graul's Market
Microsoft Dynamics GP add-ons helped this business dramatically streamline their payroll system.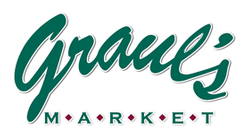 "The Technology Solutions Group seems to know the answers to everything related to Microsoft Dynamics GP. They explain technical things in a way that's easy to understand and apply to my business. The biggest benefit of working with Gross Mendelsohn is simple: they take care of things so I don't have to."
Kate Poffenberger
Graul's Market
About Graul's Market
About
Graul's Market is a chain of locally owned and operated high-end grocery stores in Maryland.
The Challenge
Graul's Market needed to expand their
Microsoft Dynamics GP
payroll system to include an electronic time and attendance system, positive pay, m
agnetic ink character recognition printing
(
MICR
), federal and state magnetic media file creation, and employee portal.
How We Helped
Our Technology Solutions Group has supplied several Microsoft Dynamics GP add-ons to Graul's Market over the years. For payroll, our Dynamics GP experts setup Greenshades, an add-on that integrates with Dynamics GP and provides magnetic media and employee self services. For blank check magnetic printing, we setup Create-A-Check since Graul's has multiple locations and didn't want to maintain numerous preprinted check stocks. We implemented TimeClock Plus, a biometric time and attendance solution, which seamlessly integrates with Dynamics GP. And for positive pay we used Dynamics GP's own SafePay.
The Result
Greenshades enables Graul's Markets to easily manage weekly, monthly, quarterly and year-end payroll tax payments and filings in a timely manner. It also gives employees easy online access to their information, such as pay stubs, W-2s, federal W-4s, direct deposit enrollment, timesheets and more. The employee portal is hosted by Greenshades.
Create-A-Check allows Graul's to print payroll and accounts payable checks on blank perforated check stock, saving money by not having to get checks printed. This also saves them time by eliminating the need to print, fold and stuff the forms into envelopes.
TimeClock Plus gathers all time worked by scanning employees' hands, and this data integrates with Dynamics GP's weekly payroll processing.
Read More

...